Services
We offer services and treatment plans tailored to meet your unique hearing needs. From comprehensive evaluations to custom hearing aid fittings, our staff combines years of experience with state-of-the-art technology to find the best solution for you.
Hearing Tests
Hearing Testing and Evaluations
Choosing the right hearing aid starts with a clear understanding of your unique hearing loss needs. Our advanced testing procedures accurately identify whether or not you have hearing loss and measure the type and severity.
Hears to You offers a complete and thorough evaluation of your hearing ability at your convenience. We identify the sounds you can hear and the ones you are missing and interpret the results in terms you understand, helping you make the most informed decision as possible about your treatment.
More on Diagnostic Audiologic Evaluation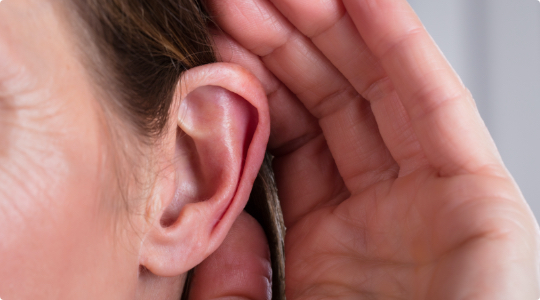 Online Hearing Test
Think You Might Have Hearing Loss?
Take our free, 5-minute online test to get a better understanding of your hearing health. It can determine if a professional screening is right for you.
OUR PROCESS
Finding the Perfect Match.
Hearing loss looks different for everyone, and as a result, there are a number of hearing aid varieties on the market. Through careful evaluations and custom fittings, we'll help you find the best device for your hearing loss needs.
Hearing Aid Services
We Service Your Devices
From hearing aid screening, selection and fittings, to ongoing maintenance and repairs – we offer a wide range of services to keep your hearing aids performing their best.
Suspect you have hearing loss? You aren't alone. More than 48 million Americans have some degree of hearing loss. Wearing hearing aids keeps you connected and can help prevent depression and dementia. We come to you for a complete hearing aid evaluation.
More on Evaluation for Hearing Aids
Success wearing hearing aids begins with proper device selection and fitting. We help you choose from a wide variety of styles, so you get the best hearing experience possible. Expert fitting ensures that your hearing aids are programmed properly and fit comfortably.
More on Hearing Aid Dispensing and Fitting
We can repair your hearing devices right in our Mobile Clinic, offering same-day repairs for minor repairs and cleanings. If factory repairs are needed, we'll send them off and conveniently bring them back to you.
More on Hearing Aid Repair and Maintenance
Your hearing aids are adjusted properly because we use live speech mapping to measure the actual amplification delivered to your ears. We use the sounds of voices you know to make sure you hear clearly.
More on Live Speech Mapping